Your Richmond movers are surely not alone in cursing the recent spike in gas prices. Due to recent oil pipeline and refinery issues in the Great Lakes area, Richmond locals saw cost of fuel rise by roughly ten cents per gallon. While your Richmond relocation specialists aren't happy with the gas price increase, we are thankful not to have suffered price-hikes like those experienced in the Great Lake States. Still paying below the national average fuel cost of $3.60, Richmond's motorists look forward to forecasted dips in the cost of gas in our area. Currently, the cost for a gallon of gas in Richmond is roughly $3.45.
Your Virginia movers in Richmond are among many locals who will benefit from an extreme boost of economic activity in our state. An upcoming Stephen Spielberg film depicting President Abraham Lincoln was shot in Virginia, and the Virginia Film Office reports over $32 million was spent in the state by the film's producers.
What's more is that the monies spent have had a particularly beneficial effect on Richmond and Petersburg; when all variables are considered, the impact equates to a whopping $64 million of economic activity. Given the current state of the economy, the fiscal boost could not have come at a better time! The movie, starring Daniel Day-Lewis and Sally Field, is expected to hit theatres in 2013!
Local Richmond Virginian's, are you looking for a romantic getaway for this Valentine's Day? Inn at Little Washington, Located nearly 100 miles from Richmond, Virginia, was recently ranked number four in "The best romantic hotels in the United Sates" by travelandleisure.com. The romantic early-20th-century house is set in the Shenandoah Valley, neighboring picturesque mountains, gardens and lakes. The hotel includes 18 rooms, each featuring their own antique style and a restaurant owned by the legendary Chef Patrick O'Connell's, whose cuisine is both refined and enjoyable. Your Richmond professional movers recommend this quaint spot for a Valentine's Day getaway!
"Insider Tip: Take a stroll along the path that circles the property–the Blue Ridge Mountains views are magnificent"-Travelandleisure.com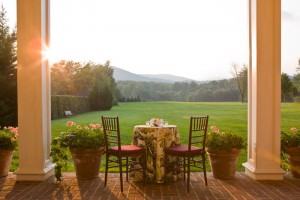 Moving to Richmond from out-of-state may seem like a thrilling new chapter of life, but there is always more to consider about such a major transition aside from the tempting pros involved. As with any major life decision, moving out of state is a venture you should only take after considering both the pros and cons involved. Anybody who plans to move to a new area will need to find a place to live, and when it comes to picking your next dwelling you have the option to either rent or buy. There are benefits to both types of housing, but determining whether renting or buying is best depends on several factors.
For one reason or another, be it because of a move to a new home or just a desire to change things up a bit, the need to arrange and rearrange furniture comes up often. If you are moving into a new home, your Richmond area movers can set up your furniture in any arrangement that you'd prefer, but what do you do if you want to move furniture without the assistance of relocation service providers? Well, if you are moving furniture on within a carpeted area, your local Richmond mover here has a simple but helpful tip: use aluminum foil! The dull side of a piece of foil glides rather effortlessly across carpet, just slip a piece under the legs of your couch or whatever furniture you'd like to rearrange and move it without breaking a sweat!
Your Richmond movers here are very proud of our 2011 high school graduates. Particularly, our congratulations go out to those who took the SAT test. A recent study concluded that the 61,000 some-odd Richmond students who most recently took the SAT managed to outperform the rest of the country in reading and writing portions of the test. The whole country! That is definitely saying something about our awesome Richmond students. Your Richmond movers here have probably moved many of the same high-scoring students off to college recently, and we hope that the same success of these fantastic SAT scores follows you all throughout the next chapter of your education. Way to go Richmond seniors of '11, your movers here trust that you will be an inspiration to all current Richmond seniors!
What is missing? Have you ever taken a look around your home and asked yourself this question? Many people pride themselves in crafting attractive indoor décor, but with endless possibilities it can be hard to decide when your job is done. Moving into a new home often sparks creative inspiration to reinvent décor style, and figuring out what is missing from your ideal vision can be both fun and challenging… But fun nonetheless, and your Richmond mover has a few ideas to help you deck out your new space!
Moving often primes people for more projects aside from relocating to a new household. Moving in to a new place is refreshing, and the feeling can be intensified even more simply by adding a fresh coat of paint to the walls of your new home-sweet-home. There are lots of DIY projects that are popular among people who are moving to a new home, and your local Home Depot is a great source for those who seek advice on how to paint and more! Your Richmond mover suggests checking out a location near you; also, consider freshening up your current home prior to moving out. A beautifully made-over home sells much quicker than a drab out-of-style home!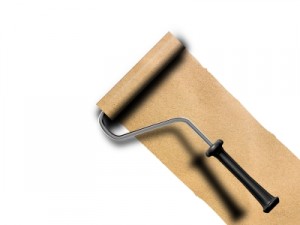 How long will my move take? As a professional mover in Richmond, I know that this question really means "how much will my move cost?", and the answer is different for every move. It is important to only move with a professional relocation service provider; if you're going to be coming out of pocket to get your belongings moved from point A to point B, do yourself a favor and make quality your main concern. For a simple one bedroom apartment move, in most cases (with professional movers like ours on the job) you are looking at about one hour of time spent on the move for ever fully furnished room with two men on the job. Variables such as the number of men in the moving crew, whether or not there are staircases to traverse up or down, the heaviest of your household items to be moved, and etc will also factor in on how long your move will take and cost. If you are moving and need to know realistically how much your move will cost, take my advice and schedule a preliminary in-home estimate with the mover you intend to hire. Your Virginia moving company in Richmond here is one of many pro movers which offer such an in-home estimate free of charge! Once you know how long your move will take, you'll feel much better about the approaching moving day!
For every residential move, there is a reason behind the relocation. For your Richmond mover here, it is a pleasure to work with shippers who are moving for positive reasons –new jobs, new family additions, etc. Don't get me wrong, customers who call on us with not-so-positive causes for moving needs are great to work with too, especially when the move is over and the stress has eased up for them. However; when people are moving on to bigger and better things, the whole process of handling their move is highly enjoyable and rewarding from start to finish. Among the many positive causes for relocation needs, you would be surprised to know how many divorce situations are actually positive experiences for one if not both of the participating parties! Married couples who have gone or are going through a divorce aren't typically saddened by the split. When children are involved divorce can be difficult, but for the most part divorce is a much needed escape plan to move on to happier days.